Hello everyone!
As you may see, I'm not great at updating sites. If you follow me on twitter Araneae twitter you will get all my updates, and all photos. Eventually everything else gets updated.
So what has 2017 had so far. Well, I worked with some wonderful people. Mark Page as usual we create some amazing work, get on his Patreon and get exclusive awesome images he's never released!
I had a few personal and family things. My Grandmother turned 100 in February and received her telegram from the Queen. The next day my Mother broke her leg quite severely.
In April my Father was taken ill and was rushed to hospital where, after 3 weeks of tests, he was diagnosed with terminal cancer and a very short time to live. I then broke my leg late April, stopping my wrestling and personal training. On May 6th my Dad passed away surrounded by family. This has been a hard time for us all, turning our worlds upside down and making us feel so lost. What my Father taught us is that we are a family of strong women and whilst he isn't around anymore, the lessons we learned, we carry on with our heads high.
There will be a return to wrestling and training. My broken leg is an injury which I thought would heal quicker than it has. I'm still on two crutches and undergoing extensive physiotherapy to recover the muscle and flexibility. I have every intention of getting back to doing everything I love as soon as physically possible. Several Photoshoots are set up. And I need to plan my calendar, so if you have an idea of something you want to see in 2018, let me know. I love inspiration.
I got a puppy. I spent a long time (3 years) without a dog in my house. If you met Zak (my Mother's Rottweiler cross Collie), you'll know I have a love of large dogs. Having one not in my house has left it quite empty. So as I went to microchip some puppies a couple of weeks ago, I fell in love with a little Siberian husky cross German Shepherd called Badger.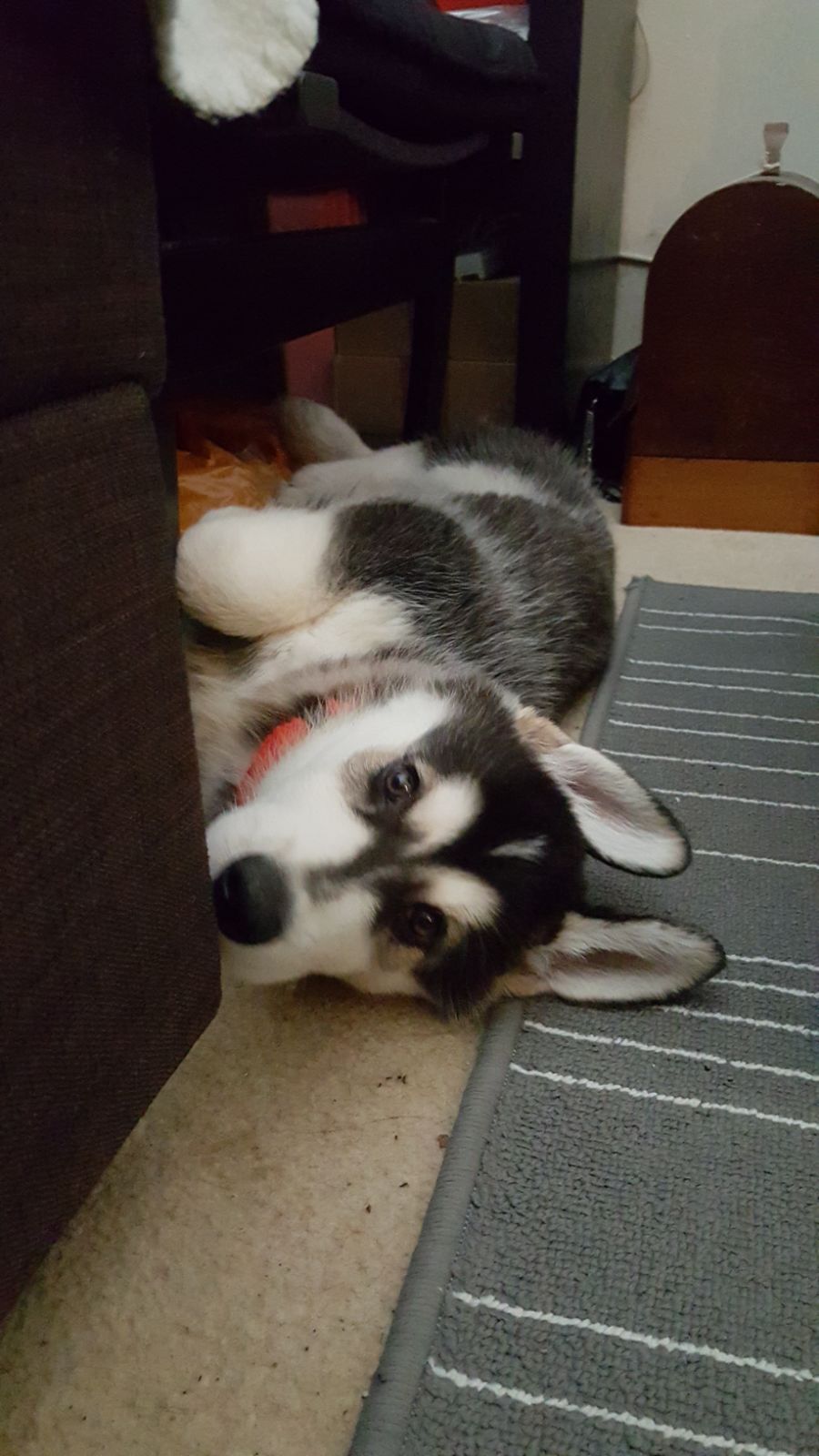 He is a little terror, but will be coming with me to London and anywhere I can take him. He will also spend time with Kiwi at the Pub he manages as the 'pub dog'.
Prepare for Badger!
So, a rough beginning of the year, and a lot of heartache for me and my family. We continue as best we can. Thank you all for your love and support. Your continual beautiful messages and little gifts really mean so much to me.
Love you all
Ari